I love love love Paula Deen, and I also love Savannah, so when I found out about Paula Deen's new book Savannah Style, I immediatly ordered it from
amazon.com
.
The book is full of beautiful pictures of her home, as well as other beautiful homes around Savannah. I think my favorite section was the section on gardens. Oh what I would give to be able to get lost in some of those lovely gardens. I will be in Savannah in a few weeks on vacation, so hopefully I'll run into some of them!
In addition to getting lost in the style of Savannah, I also worked on my coffee table centerpiece this weekend. Last week I made a post about working on a display for my coffee table. I had asked for some comments/ideas, and this is what I have come up with (for now) =)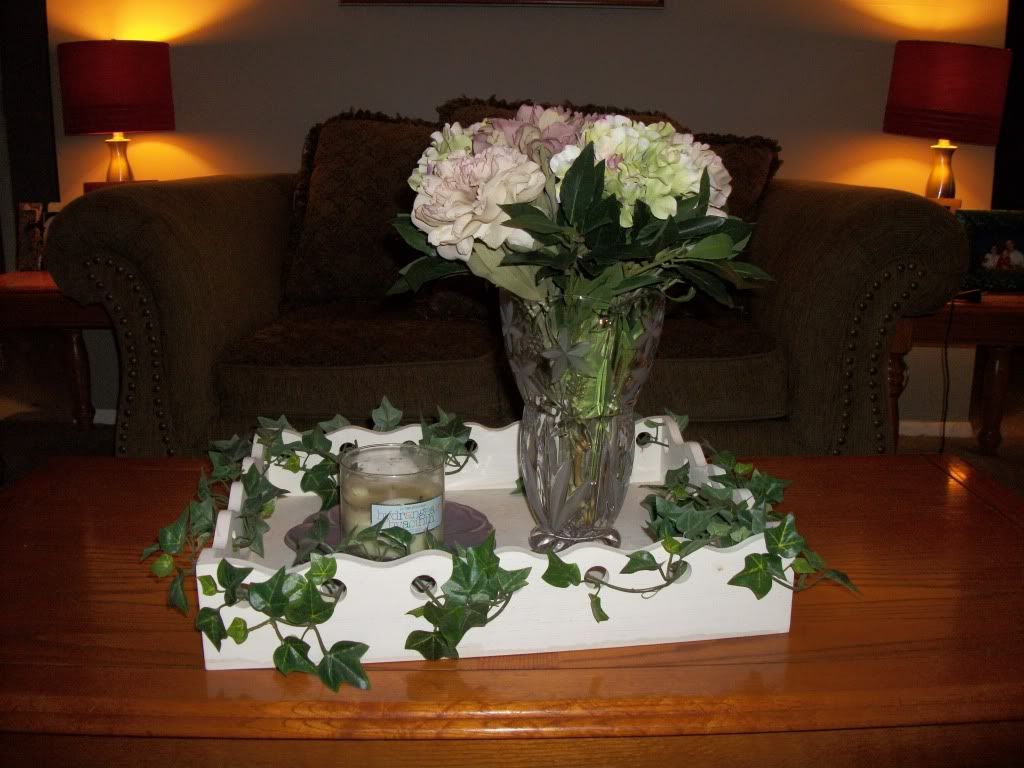 I kept the white tray because I thought it would be fun for spring/summer. I also hadn't used it in a while, so I thought it would be a nice change. Using inspiration from the Savannah Style book, I came up with a fun flower arrangement using some peony's that I had from a long time ago, and I added some hydrangeas and some other greenery to fill it in. This vase is from my crystal collection, which I love!!
I also included this fun purple flower plate that I found at Target a few weeks ago. At the time I wasn't sure what I was going to do with it, but I figured I would find something. I added a B&BW's candle, and ta-da!
Thanks everyone for your comments, and I am sure in a few weeks I'll change it up again!