I was really happy with my outfit today. This doesn't always happen, which I think most women will relate to! =) Anyway, just wanted to share a little bit of my style with you.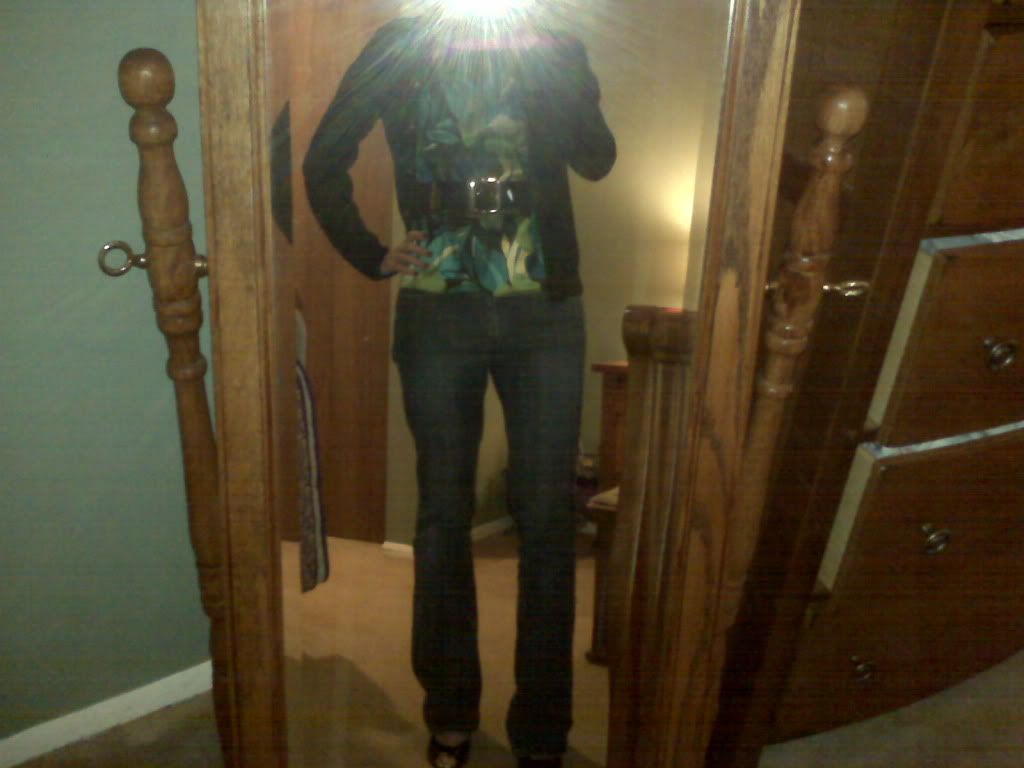 Jeans, belt and cardigan from Ann Taylor Loft
Shoes (you can't tell but they are dark blue peep toes with a little silver accent) and top from Macys (from a few years ago)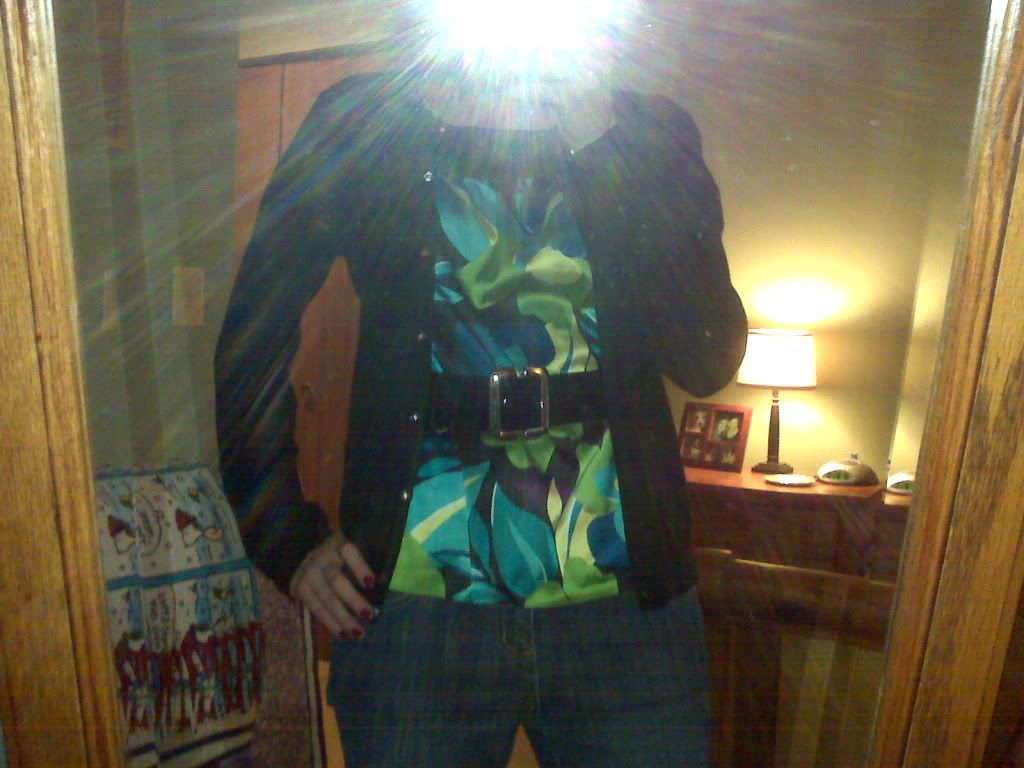 Here is a close-up of the top. It is a really shiny fabric, with puffy sleeves, and has a lot of fun blue and green colors. I adore this cardigan. I got this over the winter at Loft, and it has some fun fabric flowers on the upper left hand side (you can't see in the pic), and it has fun sparkly buttons. I wear cardigans almost all the time. Even in the summer because my office is always cold and you have to wear lots of layers to keep warm. I am also lucky because I get to wear jeans almost every day (unless I have a client meeting).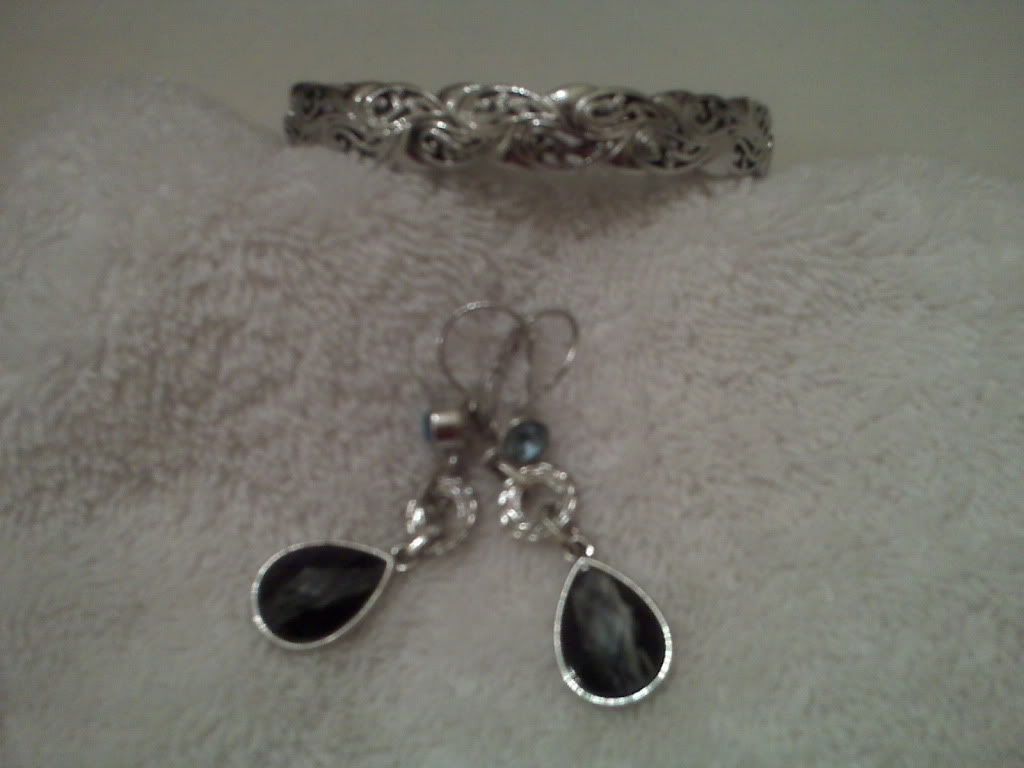 My newest favorite pieces from Lia Sophia. I finally got these earrings a few days ago from when I attended one of my friend's parties a few weeks ago. The picture doesn't do them justice, but the teardrops are a really deep blue, and the stones at the top are a real sparkly lighter blue. And I love this bracelet. I wear it almost every day!
Thanks for taking a look at my style today!