Happy Pink Saturday!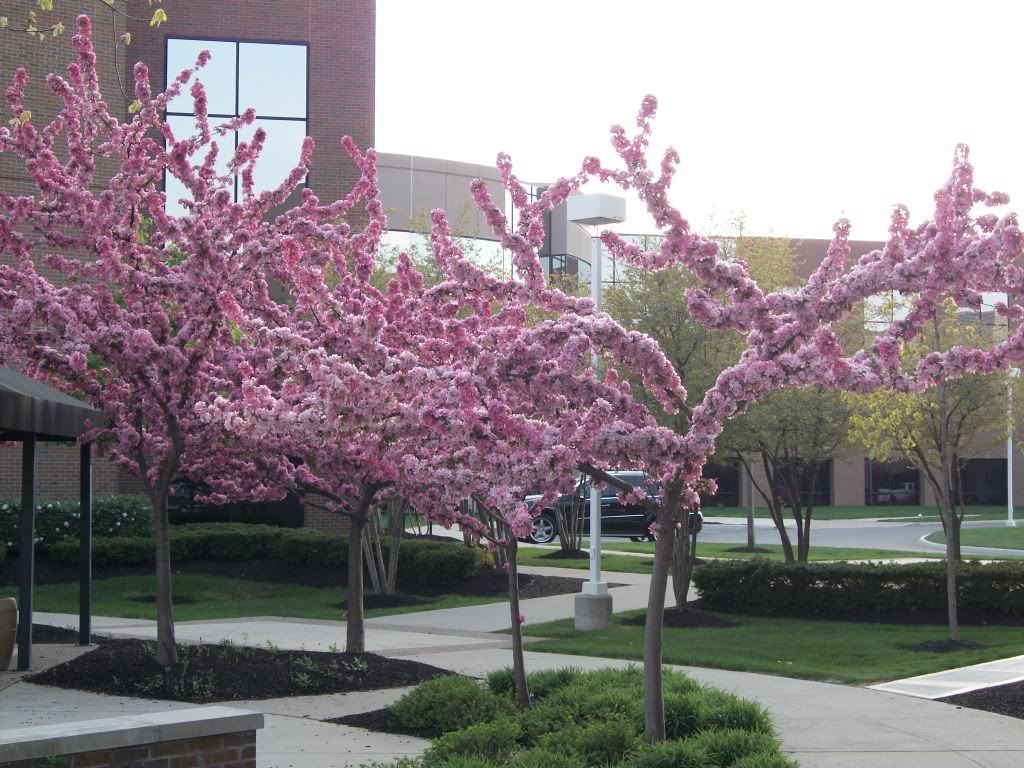 I am really enjoying all of the flowering trees this spring. I don't know if it is because we had snow on the ground for 3 months, and I am just totally ready for spring, or what, but I am really starting to notice all of the flowers and buds on all of the trees and they are just beautiful and seem to be everywhere!
This pink tree is outside of my building at work. Everyday I walk past this tree and the other day it just all of the sudden bloomed with these beautiful pink flowers. My boss's office actually over looks this tree, and the other day we were telling him how jealous we were of his view.
Last weekend I took some more pictures of some trees and flowers around my neighborhood, so feel free to check them out here.
Hope everyone is having a great weekend so far! Check out Beverly's blog for more info on Pink Saturday.
And the blog that I checked out this week was Happier Than a Pig In Mud. I admit, I just loved the name of this blog!