Happy Pink Saturday everyone! And Happy Easter!
Easter is one of my favorite holidays, really mostly for the meaning of Easter. Typically we go to church and then have a nice lunch with the family.
One of our Easter traditions is that we have to wear a new outfit for Easter. I have had a new outfit I believe every year (except one year I remember it snowed, so my spring dress wasn't going to keep me warm, so I had to break out a pair of dress pants). The tradition is if you don't wear a new outfit, a bird will poop on your head!! My Mother claims that happened one time to her Grandmother, so it is a must to have something new!
This is my Easter dress from last year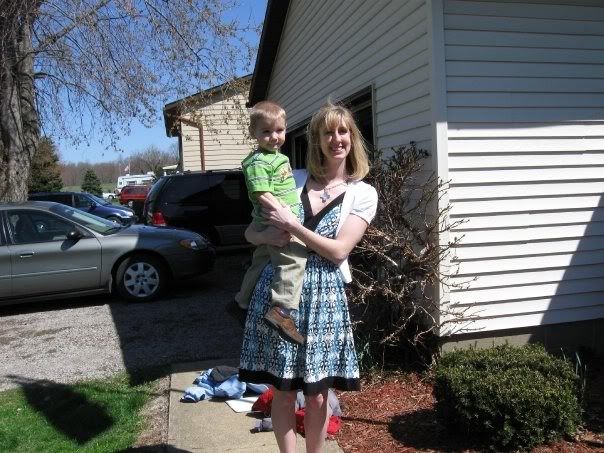 This is me and my nephew Jackson. Isn't he adorable. I got this dress last year from Ann Taylor Loft and just absolutly loved the blue in this dress!
This is my Easter dress I am planning on wearing this year: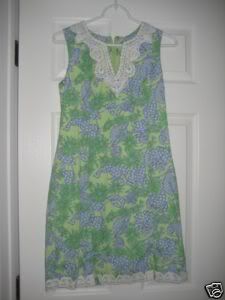 This is a Lilly Pulitzer dress that I got off of Ebay a few months ago. I had been looking at Lilly dresses for some time, but couldn't bring myself to paying full price for one. When I found this dress on Ebay for $39.99 (including shipping), I immediatly placed a bid. I figured I would be outbid, but no one else placed a bid, so in a few short days, it was all mine. I was so excited when I got the dress, because it fit perfectly!
I also got these sandals last weekend at DSW. They are wedges, and they look very cute with the dress. I am so excited that it will be in the 70's this weekend so that I can actually wear my dress and sandals and will still be comfortable.
I hope everyone has a great weekend and is having great weather as well! And please check out
Beverly's
blog for even more Pink Saturday!