This week's Tips Tuesday (hosted by Leslie at
Lamberts Lately
) is Tips for Cooking. When I first saw this topic, I kind of laughed. I am not the best cook (I am a great baker though, and am in the process of learning how to cook), so I wasn't sure how many tips I would be able to share. But I have been thinking about it all week, and have a few that might be helpful.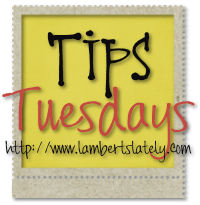 1. Burning soup/sauces/other items on the stovetop -- I actually saw this on the Rachel Ray Show last week. If you are cooking something in a pot on the stovetop, such as soup, sauces, etc., and it starts to burn, DO NOT STIR! You should just quickly remove from the burner, find a pot similar in size, and dump into a new pot. Whatever is burnt will just stay stuck to the bottom of the pot, and you will save whatever is not burnt. If you try and stir, you will end up mixing in all those burnt pieces, and will probably ruin whatever you are making.
2. Cutting board help -- I saw this on 2 shows last week also (Rachel Ray and Barefoot Contessa). Put a damp papertowl under your cutting board, and it will help keep your cutting board from slipping around.
3. Test drive those cookbooks -- I love cookbooks, but hate when you end up buying a cookbook (especially online) to find out you only like a handful of recipes. I have started borrowing cookbooks from the library. I can read through them, test out a few recipes, and then if I really like the book, I will then buy it. If I only like a few recipes (hopefully I won't get arrested for this!!) I just make copies of them and then take the books back.
4. Online recipes -- I have gotten a ton of recipes from foodnetwork.com, kraftfoods.com and bettycrocker.com. I always print them out for easy reference, but then I end up with a stack of recipes.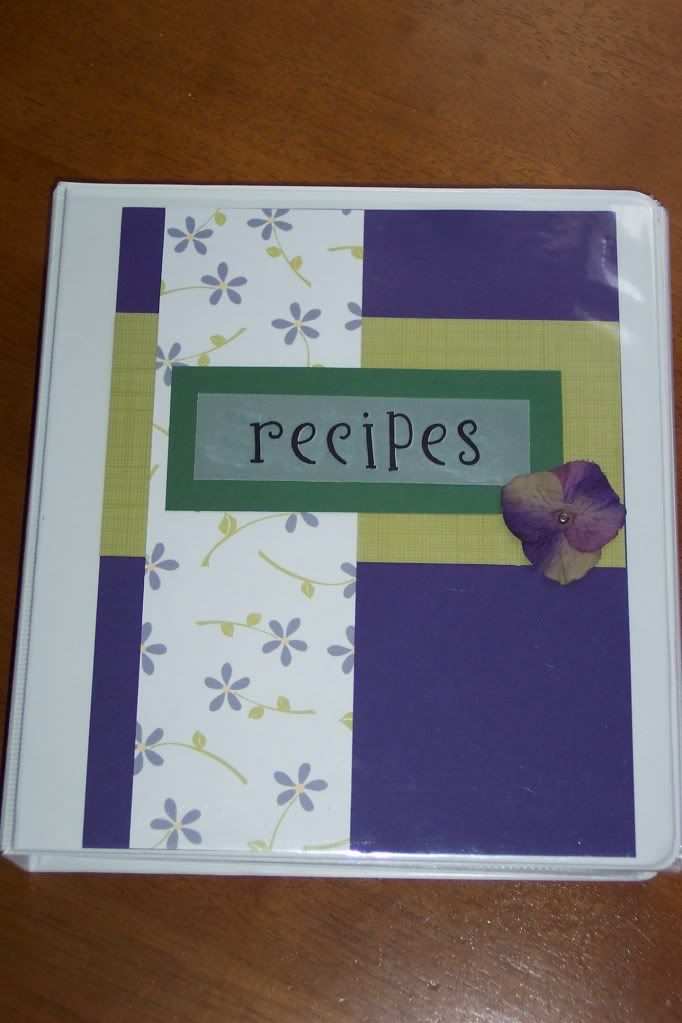 I ended up putting together a binder of recipes that I had printed off online. I even decorated a cover page for the binder and divider pages for each of the sections. My binder is getting really full, so I might have to start a second one.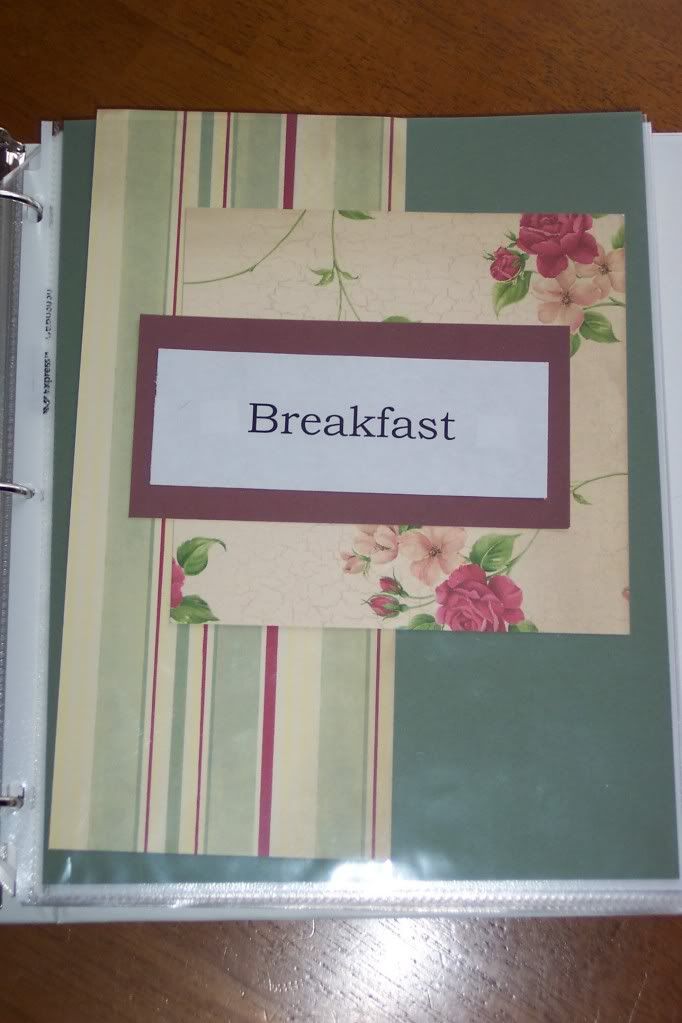 Some of the divider pages.
5. Jen's special tip -- My very special tip of all times is....if all else fails, just put a bunch of cheese on it! Works everytime, especially if you really like cheese!
If anyone has any great cooking tips to share, please let me know. Otherwise head on over to Leslie's blog for even more cooking tips.