Hello everyone and Happy Pink Saturday!
For this week's Pink Saturday, I thought it would be fun to focus on one of my favorite things: SHOES!! I thought I would start off by sharing one of my favorite Sex and the City quotes:
"It's really hard to walk in a single woman's shoes -- that's why you sometimes need really special shoes!" – Carrie SATC
And of course, what would Pink Saturday be without any pink shoes. I actually don't own a pair of pink shoes...I know...and I have a lot of shoes! So I am thinking, maybe I'll need to invest in a pair...any of these will do!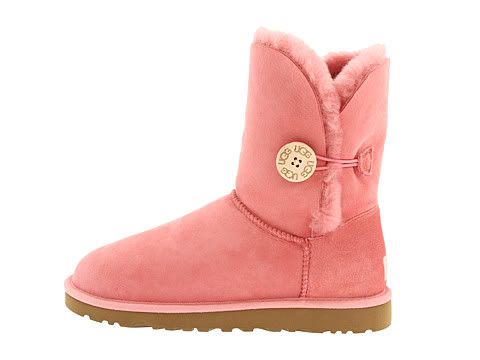 Bailey Button -- UGG: I love UGGs and this is the first time I have seen this style. I especially love this shade of pink!
Mylie Pump -- Gabriella Rocha: You can never go wrong with a classic pump, and the snakeskin in this hot pink color is to die for!
Calico -- CARLOS by Carlos Santana: As Rachael Zoe might say...these shoes are "bananas!" Love the hot pink, and the criss cross design.



Amayan -- Lauren by Ralph Lauren: Last year I saw some floral shoes that I totally wanted, but never got. These are so fun and I think they would go with anything pink, yellow or green. So cute with a sun dress, or even to just dress up a pair of jeans.
All shoes were I believe under $100 (well, except the UGG boots) and available through
Zappos
. Check them out!
And check out
Beverly's
blog for more info on Pink Saturday and to find other Pink Saturday participants.
And the blog that I wanted to share with everyone this week is
Melissa @
Create the Life You Love
-- This is the blog that actually introduced me to Beverly's blog and Pink Saturday.
Hope everyone has a great weekend!