Happy Pink Saturday everyone!
Last weekend I was finally able to plant flowers, so I spent part of Saturday cleaning off my patio, setting it up for summer and planting flowers. I wanted to share some pictures of how it looks so far. We haven't had much sun this week, and it's been a little chilly, so I am hoping that in the next few weeks or so, things will really start to take off.
Here is my patio. I purchased the chair and pillows about 3 years ago at Pier 1, and got the wooden table the same year at Target. The hanging baskets and hooks I got on clearance at Walmart about 2 or 3 years ago also, and it's great because you can just keep filling them up every year. As you can see, on the table I am attempting to grow strawberries. This is my first year trying to grow them, so we will see if I am successful.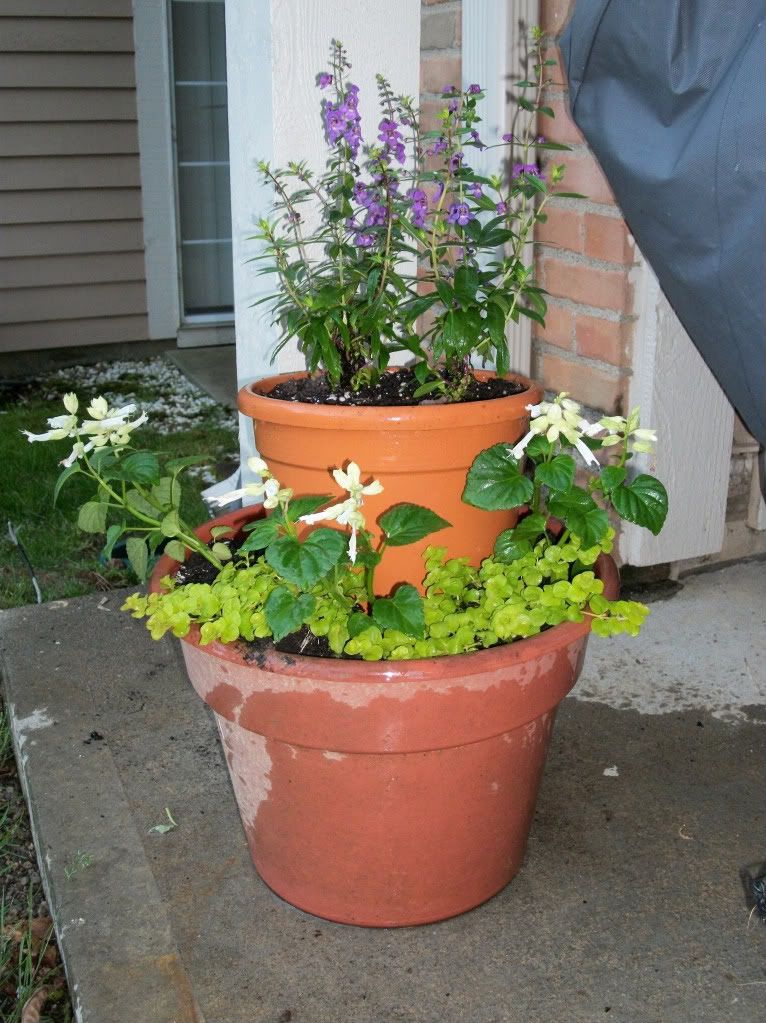 This is an idea that I got from one of the Martha Stewart magazines (March maybe??). There was a 2 tier container garden featured, but was for an herb garden. I thought about making another one for my herb garden, but I am still trying to get the seedlings going.
I have Angelonia growing in the top pot, and Salvia (white flowers) and something else growing in the bottom pot (I can't remember what the little green plants are).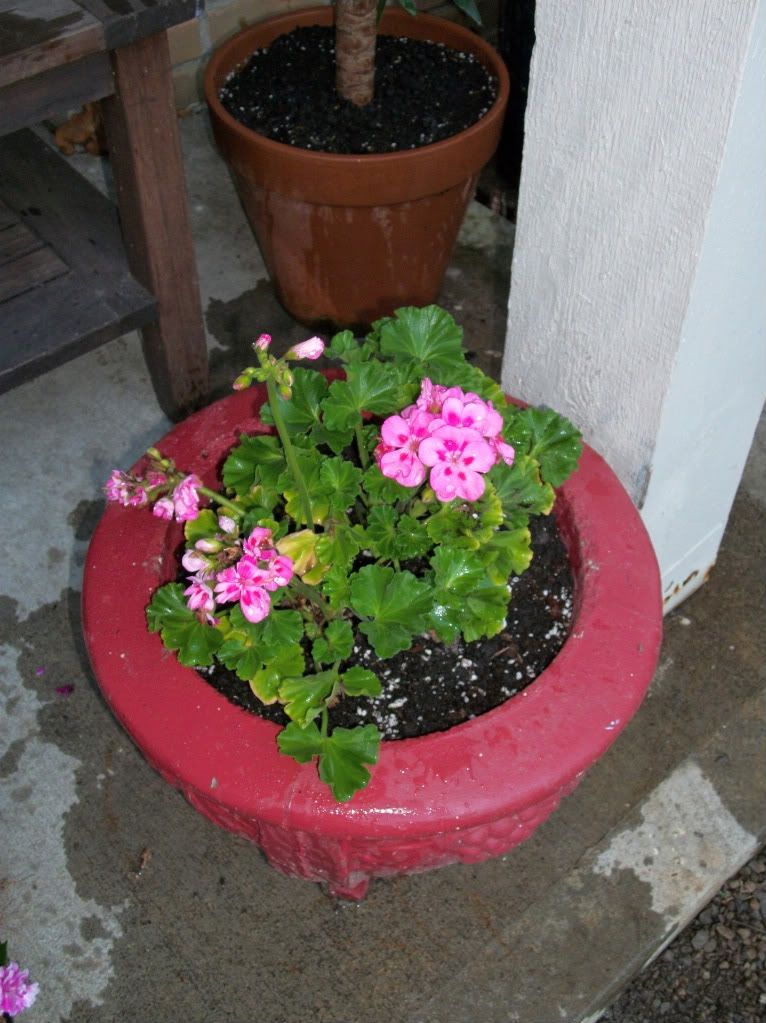 Every year I plant geraniums because them remind me of my Grandmother and my Mom. I love pink ones, and one time I even found some that were white with hot pink accents. They were my all time favorite, but I haven't been able to find them since.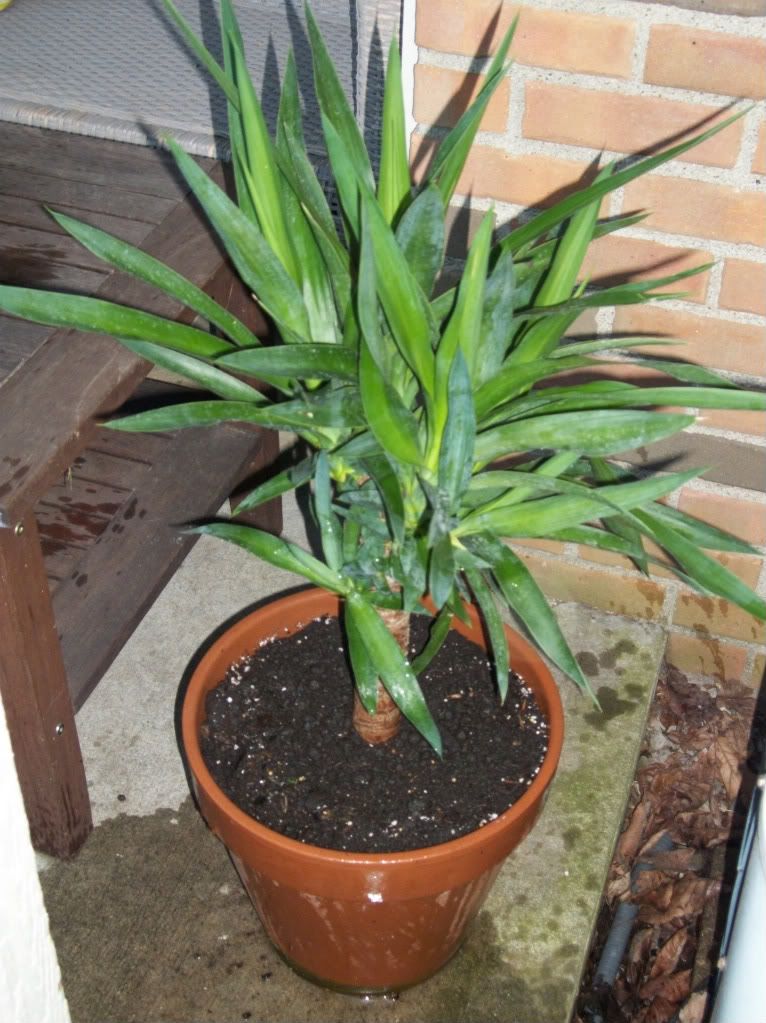 I purchased this Yucca Cane tree because 1. it kind of reminded me of palm trees on vacation and 2. I thought I could bring this indoors next fall and keep it year after year.
These double impatients are growing in one of my hanging baskets. I thought they reminded me of little mini roses. And I love the hot pink color.
The other hanging basket has begonias in it (which also remind me of my Grandmother), but they have yet to bloom, so I'll have to get a picture of them when they are in full bloom.
Hope you enjoyed my garden. I'll have to post another update in a month or so when things really get going. Plus I am sure I will continue to add things as the season comes along.
For more Pink Saturday, please visit
Beverly's
blog.